Some air duct cleaning companies are being targeted for scams. Here are some red flags we have seen on the internet and Facebook:
Facebook specials directly from a person's profile. We only post through our Facebook business page, which has our logo and links to our website.
Someone wants you to book through text and won't answer the phone. We do not book through text. Call our office and speak with our friendly staff directly or book through our website.
Below is a picture of our vans (our parent company is Steve's Carpet Care - we have been in Colorado for almost 50 years). NEVER let someone in your home with an unmarked vehicle. We NEVER subcontract our work.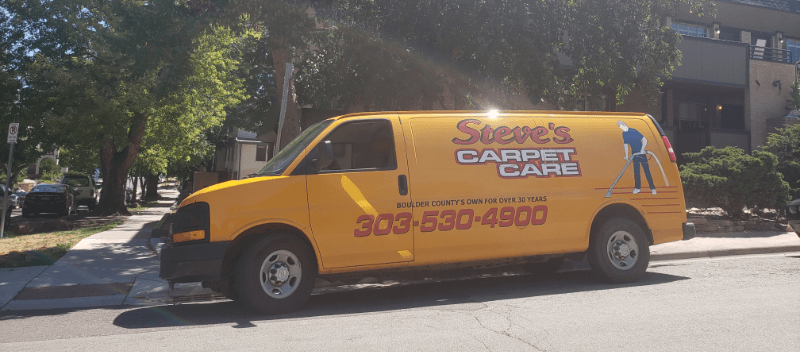 ALL of our employees are native to Colorado and always wear a uniform.
Protect yourself and your family! Everyone at Steve's is dedicated to your safety. Please call our office at 720-419-7792 or 303-530-4900 with any questions.